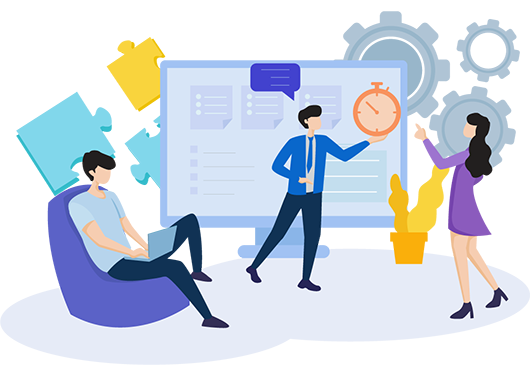 About Us
With over 30 years of IT experience, you can trust Imperial Technology Partners to provide a complete and thorough technology solution for any law office. Tired of fragmented IT service providers? We have the solution for you. As an all-in-one IT service provider, we can help your law office implement multi-faceted solutions to your IT problems. Whether you're in need of managed IT services, website upgrades, reporting or graphic design, we have you covered.
We stand out from other IT service providers through our diverse service offerings, and customizable packages. Our team of IT experts come from a range of backgrounds, and can determine the best course of action for your law firm. We created our services with law firms in mind, and we're ready to fully support your business needs.
Check out our full range of offerings below, and reach out for more information.
Our Team
Meet the IT experts who can help your law firm excel.
David
Architecting systems, building Data/reporting systems, constructing websites and seo/internet marketing. - CEO
Joseph
Over 25 years of managing and supporting infrastructures. Networks, Firewalls, Servers, Cloud, VOIP, and Helpdesk. - COO
Rajpal
Software Architect/Project Manager
Yaakov
Managing development, architecting and developing systems. - Developer/Lead
Farzana
Project Management/QA/Testing/Software Development
Moshe
Designing graphics/websites. - Web/Graphics/Designer
Jay Lui
IT Support/Helpdesk Specialist
Rakesh
PHP / Codeigniter / JQuery / Application / Opencart / Mysql / Wordpress - Senior Developer
Rajesh
PHP / Magento / Codeigniter / Wordpress / Laravel / Ecommerce - Senior Developer
Vinay
Mobile iPhone/Android - Developer
Lalit
HTML/ CSS/Photoshop /Wordpress /Reactjs - Senior Web/Graphic Designer
Ram
Magento, WordPress , Joomla - Developer
Dinesh
HTML / CSS / Web Design / Photoshop / Wordpress - Designer
Praveen
PHP / MySQL - Developer
Dayanand
Coldfusion, PHP, .NET - Architect/Developer
Balmukund
Coldfusion, PHP, Android - Architect/Developer
Printam
Coldfusion,PHP, Angular, Ionic - Developer
Our Services
Managed IT Services
Our Managed IT services allow your law firm to operate at its best, through a mix of the right tools and a strong team. Whether you're looking to reduce security risk or optimize processes, the experts at Imperial Technology Partners can guide you along the way. We can manage your IT operations and systems to the extent that you need. With 40+ years of experience in IT services, you can be sure that you're receiving top-notch service.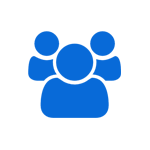 Professional IT Consulting
IT decisions should be left to the experts, as there can be far-reaching implications if a project goes awry. That's why our team at Imperial Technology Partners is well-equipped to guide your IT consulting project. Don't waste precious time or money trying to figure out your IT project without an expert. Our services are both professional and affordable–and our experts come from a range of IT backgrounds, meaning that we have the knowledge to solve your IT problem in any area.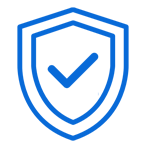 Networking/Cloud Security Services
Networking and cloud security are some of the most important areas for a business to consider as you continue to implement technology solutions. As a growing number of employees continue to work remotely, your network could be exposed to unwanted security threats from individuals remotely accessing the network. In addition, data encryption and multi-factor authentication are necessities for any business.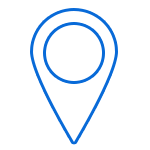 RELOCATION
When relocating offices, have you considered whether your IT structures need to change? Avoid IT service interruptions and unwanted changes through Imperial Technology Partners' relocation services, completely customizable to your office needs. We build a plan to move your office from Point A to Point B, seamlessly. We can move your IT structures, communications, and technology systems for you, and help you avoid unwanted costs and wasted time.
VOIP PHONE SYSTEMS
Voice over Internet Protocol is the new norm for businesses in 2020. Streamline your business processes by upgrading your methods of communication. VoIP will not only change the way that your business communicates but change the way that your business operates, for the better. Modernization has eliminated physical clutter–but digital clutter is becoming an overwhelming and unmanageable problem for many businesses. Eliminate digital clutter through a VoIP and watch your business becoming more efficient.Try VoIP to make your business run more smoothly and efficiently.
CABLING VOICE/DATA
The foundation of an office's IT services is a strong voice and data cabling system. With a seemingly endless amount of choices and configurations, implementing an office-wide cabling system can become overwhelming for non-IT professionals. Allow our team of experts at Imperial Technology Partners to handle the details, and find you a system that works best for your business needs. We create a plan, install, test, and set-up the cabling system you need.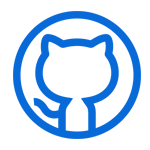 Internet Marketing
When potential customers search for your business, what results do they receive? If you're not sure, or not activelymonitoring your marketing efforts, you could be missing out on valuable customers, partnerships, and business opportunities. Imperial Technology Partners can create an integrated marketing and SEO plan for your business to help your business grow and gain attention online. A strong marketing and SEO plan can change the course of your business.
Software Development
If you're interested in building custom software for your business, our team at Imperial Technology Partners can guide you through the entire process, from start to finish. Whatever your business goal, we can create software to help you achieve it. Our software development approach focuses on results while utilizing Agile and Waterfall methodologies to ensure a balance of cost-effectiveness, thoroughness, and structure.
Graphic Design
It's complex to create eye-catching and visually impactful marketing material for your business. Whether you're lookingfor a complete image update, a logo change, or creating specific marketing materials, Imperial Technology Partners can add a designer's point-of-view to your visuals. Effective marketing materials require planning and creativity, but can completely change a customer's opinion about your business.
IT Support/HelpDesk
Every business can benefit from IT support and help desk services. Whether you're looking to create an IT supportteam for in-house employees or create help desk services for customers, Imperial Technology Partners can design and implement help desk services based on your unique business needs. A Help Desk can provide employees or clients with technology assistance and answer any technology questions. When providing IT support services, every detail matters. Let Imperial Technology Partners pay attention to the details for you.
Firewall & Security
Protect your confidential business information through firewall services. Any business can be subject to threats and cyberattacks, and a strong firewall is the only way to keep your business safe. If your business has employees working from personal laptops, customers' confidential information, or stores any sensitive data, firewall services can keep this data safe. Imperial Technology Partners can provide managed firewall services to actively monitor activity on your network.
Toner/Printer Management
Have you considered the growing costs of toner and printer services? Our team of experts can develop a cost-effectiveplan to manage your printers, especially if your business frequently prints documents. In fact, you may not even realize the costliness of poor printer management and the rising cost of toner. Imperial Technology Partners can save you money and time through our toner and printer management services.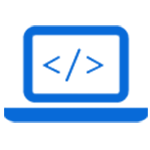 Website Design/Development
Designing a website is a complex task that combines both design and technical expertise. If your business is looking todesign a completely new website, or simply revamp an existing website, Imperial Technology Partners can manage the design and development process. Let your website speak to your customers through strong design and user flow.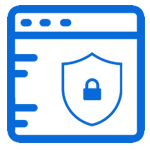 Website Security
In 2020, website security is a vital consideration for any business. Don't wait until it's too late to start thinking about a websitesecurity plan. At Imperial Technology Partners, we can create a comprehensive website security plan that protects your website from malware, updates security patches, and blocks spammers/bots. We can also provide ongoing website maintenance to ensure that your website's security is up-to-date with the latest technology.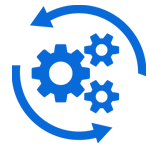 Automation
Your business could be losing valuable time by repeating the same tasks. At Imperial Technology Partners, we have experience advising clients on ways to save time. We can automate your business and free up employee time to focus on high-value tasks. Automation technology can completely change the day-to-day of your business, as well as affect long-term productivity.
Check out our latest
Case Management System
Learn More
WORK WE'VE DONE
Case Management System

Case Management System

Rogers

Case Management System

Case Management System

Case Management System

Charm-Tex

Case Management System

Case Management System
ADDRESS
4512 Farragut Road Brooklyn, NY 11203
Need a hand?
Reach out to the world's most reliable IT services company.